Please log in here to view this properly, if you already have access to some courses.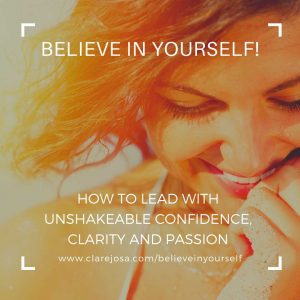 Next Live Training: Believe In Yourself!
Revolutionary 90-Day Programme To Help you To Lead With Courage, Confidence, Clarity & Passion!
One and only ever live round, with never-to-be-repeated early bird pricing, extra group calls, and fast-action bonus 1:1 time with Clare Josa.
---
Your Current Courses